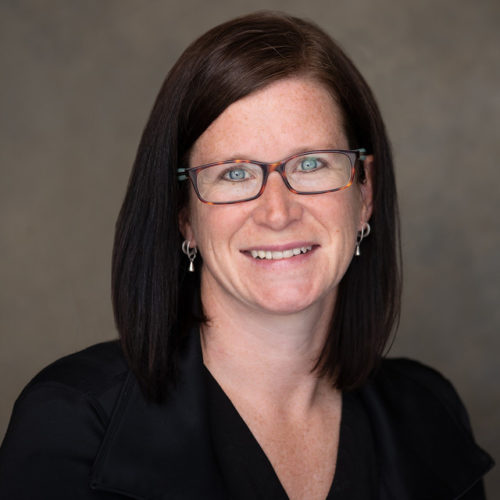 Dr. Melissa Wallace has been with Coaldale Pet Clinic since its opening in July, 2006 and in April of 2011 became an owner of the practice. Melissa grew up on a dairy farm in southern Ontario, and moved here after graduating from the Ontario Veterinary College in the spring of 2006. Melissa's interests in veterinary medicine are broad, including cattle, dogs and cats, but has a particular interest in surgery. She spends 2 days a week working out of Picture Butte at Livestock Veterinary Services, but her passion for pets and surgery keep her coming back to Coaldale the other 2 days a week! Melissa and her husband Steve share their home with their dogs as well as several indoor and outdoor cats. In her time outside of work, she enjoys camping and skiing. She also likes to knit and sew, which keeps her hands nimble for surgery!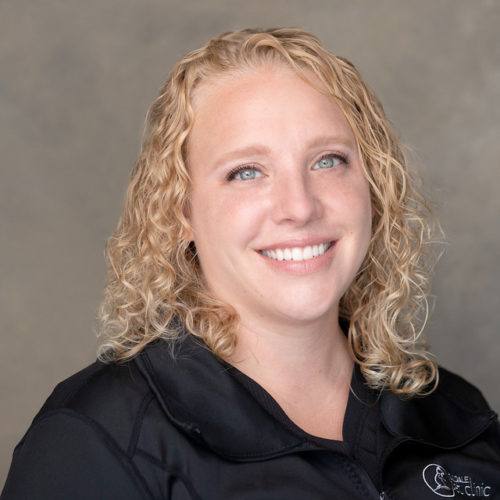 Dr. Stephanie Bodnarchuk joined the Coaldale Pet Clinic team in June 2019. A 2010 graduate of the Atlantic Veterinary College and coming to us from a small animal practice in Wetaskiwin, Dr. Stephanie has once again found herself in beautiful Southern Alberta. Dr. Stephanie has a passion for working and sporting dogs, as well as a professional interest in canine rehabilitation and sports medicine. Stephanie shares her home with her fiancé Ryan, his daughter Ella, their 4 dogs and many tropical fish! In her free time, Stephanie enjoys participating in dog sports and obedience training, spending time outdoors, storm chasing and photography.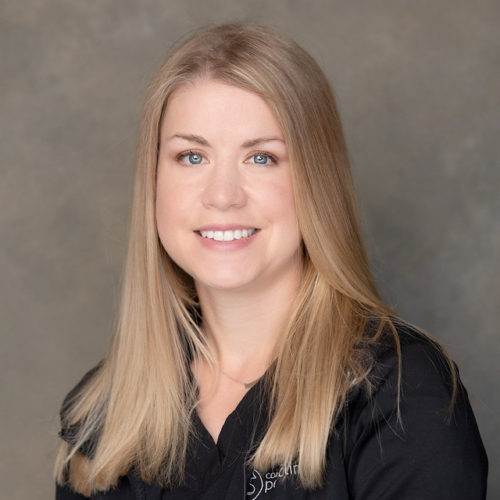 Dr. Carrie Lubrick has been practicing at the Coaldale Pet Clinic since moving to Alberta in 2012. She currently lives in Picture Butte with her husband, daughter and their "senior citizen" cat and dog. Although she enjoys working with all of her patients, she has a particular interest in ophthalmology and internal medicine cases and has a soft spot for our fuzzy feline patients! Outside of work and family life, Dr. Carrie's passion is for trail running and she can usually be found training or racing in the coulees or the mountains. Her longest race to date has been 50 km and she's excited to see how far her legs can carry her in the future.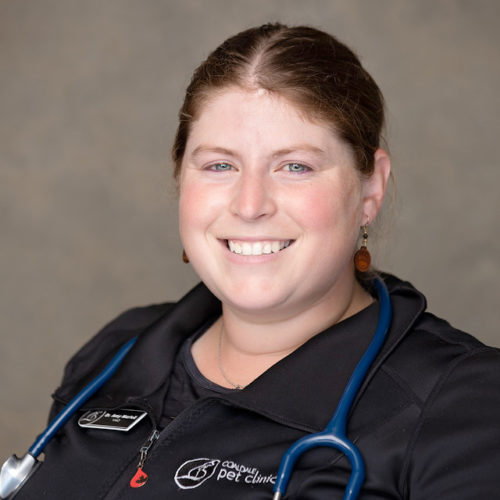 Dr. Amy Martell graduated from the University of Pennsylvania's College of Veterinary Medicine in 2015. She previously practiced in eastern South Dakota. In 2017 Amy was lured to Alberta by the opportunity to practice at a progressive practice surrounded by amazing recreation opportunities. Since then Amy has enjoyed working with a range of dogs, cats, cattle, bison, sheep and goats.
In her free time, Amy can be found hiking in the mountains and coulees with her dog Whiskey in an attempt to avoid her demanding cats or volunteering with Lethbridge and Area Search and Rescue.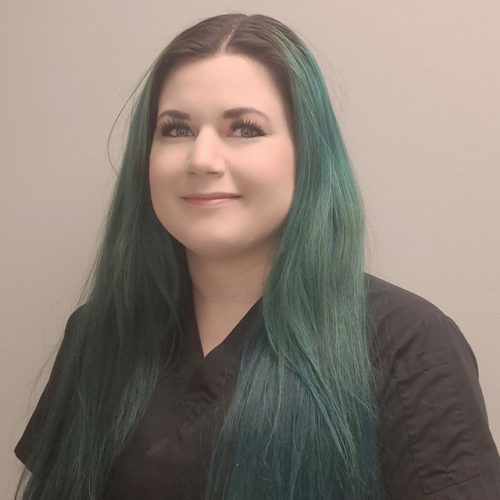 Dr. Kira Crooks was born and raised near Swift Current, SK. She graduated from the Western College of Veterinary Medicine in 2020. The familiar prairie landscape, close proximity to the mountains, busy veterinary industry, and friendly clinic atmosphere lured Kira to Coaldale, where she joined the Coaldale Pet Clinic team in December 2020. Kira can be found at the clinic a few days a week and spends the remainder of her time working out of Livestock Veterinary Services in Picture Butte. Kira currently lives with her Great Dane (Charles) and St. Bernard (Ravi). In her free time, Kira enjoys reading, baking and spending time with her dogs.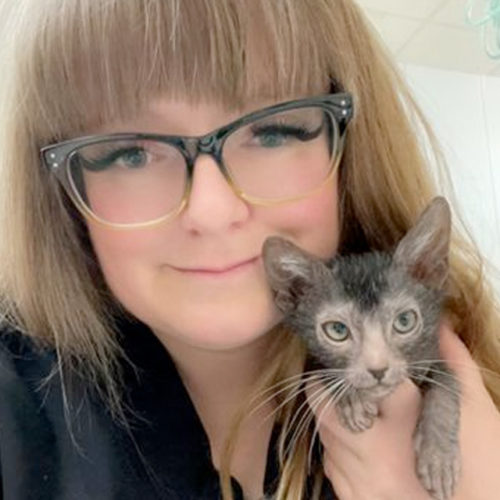 Even the smallest feline is a masterpiece" Dr. Kate is our resident feline veterinarian and is so passionate about helping her kitty patients and their families. She feels lucky to have strong roots in Southern Alberta where she was born and raised on a beef farm. Even from a young child, she was determined to become a veterinarian. Kate received her Bachelor of Science in Biology at the University of Lethbridge and then her life long dreams were realized when she attended the Western College of Veterinary Medicine in Saskatoon. She left her mark there by starting the Feline Medicine Club and then graduated in 2012 with distinction and the honor of the American Association of Feline Practitioners student award. Kate practices medicine with a gentle, quiet care and enjoys developing life long relationships with her patients and their families. In 2019, she was deeply grateful to be recognized as the Canadian Small Animal Practitioner of the year. She loves educating about feline topics and has written for several local publications as well as providing seminars for the public. When she is not enjoying her kitty patients, she is home with husband TJ, two daughters Ava and Everly (with a 3rd arriving Dec 2022!), 1 Labrador, 6 cats, and jungle of houseplants.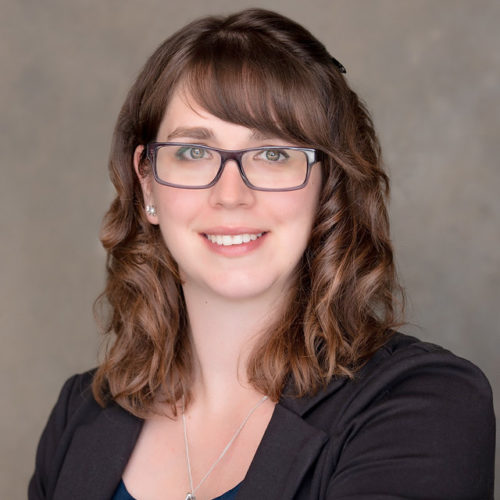 Shelbi joined our team in August 2017 as our Office Manager. Shelbi started her journey in veterinary medicine in 2012 as a volunteer, and has since worked to receive formal education and clinic experience as a receptionist and assistant in both general and emergency practice. In 2017, she received her certificate as a Veterinary Practice Manager and continues to work hard toward furthering her education and experience in multiple areas within veterinary medicine to be able to provide quality care and service to clients, pets and the Coaldale Pet Clinic team. In her spare time, she can be found crafting or going for a nice long dog walk with her family. She shares her home with her husband and son, along with her dog Bruce and two cats, Norman and Olive.
*Currently on Maternity Leave*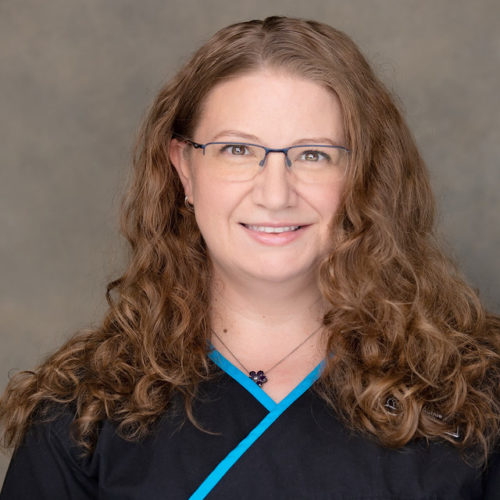 Marnie joined our team in February 2011 and has worked in small animal practices since she graduated from Olds College in 2000 with a diploma in Animal Health Technology. She currently shares her home in Lethbridge with her cats – or should we say, they share the home with her! In her spare time Marnie enjoys reading, scrapbooking, skiing and camping.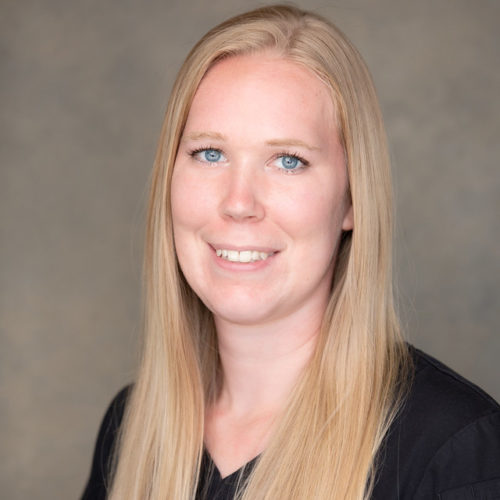 Jaclyn joined our team in June 2017 after graduating from Olds College as a Registered Veterinary Technician. Jaclyn grew up in the Coaldale area and currently lives in Lethbridge with her 5 year old Bichon mix, Mooshi. In her spare time, Jaclyn loves to spend time outdoors running or hiking with friends and family!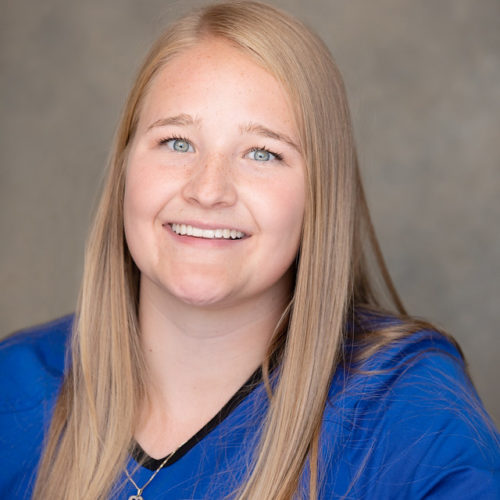 Amanda joined us as of July 2020. She graduated from the Animal Health Technology program at Olds College in 2018. Growing up on a mixed cattle and grain farm, Amanda's skills shine at both our clinic as well as our sister clinic in Picture Butte. She currently shares her home with her dog Ellie and her cat Tortilla. In her spare time she loves camping, hiking and traveling.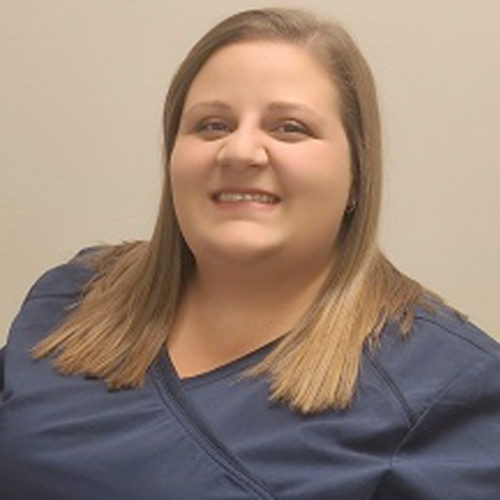 Marina joined our team in December 2020 and has worked in small animal and emergency practices since she graduated from Olds College in 2016 with a diploma in Animal Health Technology. In her spare time, you can find her hanging out with her husband and their fur-babies (Which consist of 3 cats, a dog and a hedgehog that keep them nice and busy). She also loves creating art and having adventures in the mountains.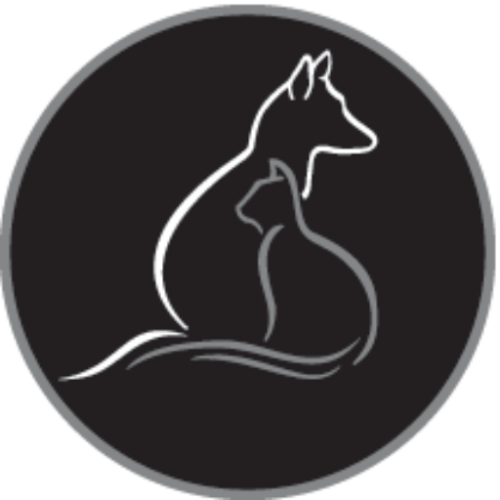 Bio coming soon! Please check back again!
Reception and Technician Assistants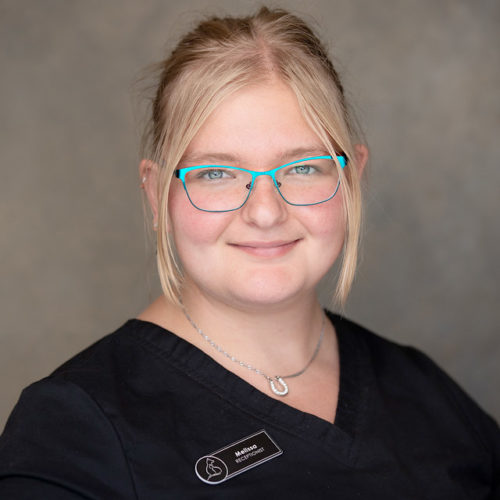 Melissa joined our team in June 2018. She graduated from the Olds College Veterinary Medical Receptionist program in 2012. When not spending time with her husband and miniature schnauzer Barney, you will find her curled up with a good book, enjoying the sunshine, or hunting for the newest and coolest scrub tops.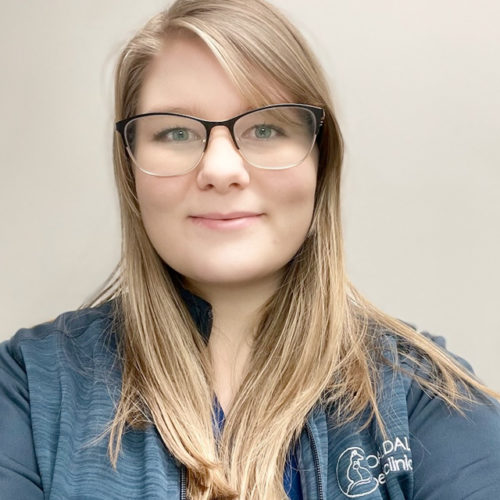 Susie joined our reception team in December of 2021. When she is not found admiring puppies and kittens she can be found hiking with her 3 pups and spouting off endless ridiculous jokes. She loves reading and animals of all shapes and sizes.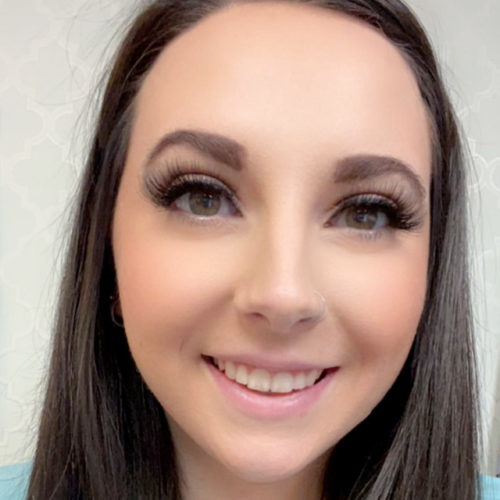 Shyan joined our team in March 2022. She splits her time between here and our sister clinic in Picture Butte. Growing up, she could always be found in the passenger seat of her dad's Semi hauling cattle, or snuggling up with any dog she could find.
In her spare time, Shyan loves camping with her stepson and husband, and hanging with her two dogs; Neechee and Mia.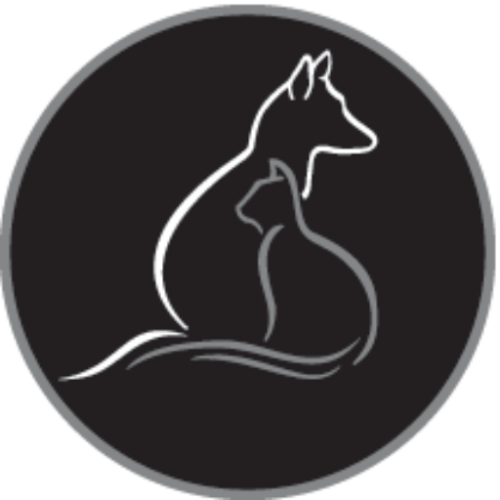 Bio coming soon! Please check back again!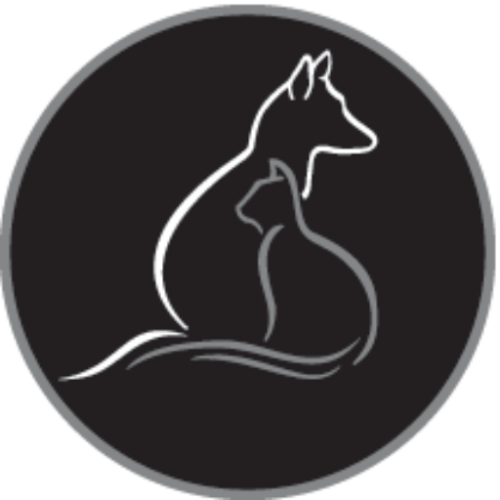 Jenna joined our team in August 2023 after completing her veterinary assisting diploma through CDI College of business and technology. Jenna grew up in a southern Alberta farming community surrounded by cattle, horses, sheep, and many different companion animals. She now calls Lethbridge home, where she lives with her partner and their three cats, snake and fish friends. In her free time you will find her hiking in the mountains or coming up with a new baking recipe.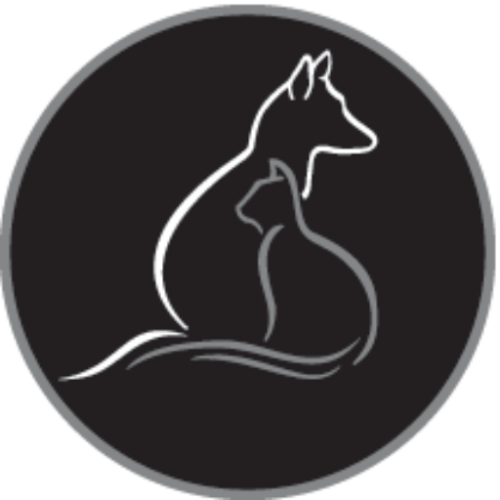 Charlie joined the clinic in September 2022, originally from the UK she moved to Canada in 2004 with her husband and then two young children and a Jack Russel named Tiggy, outside of work she enjoys walking her two dogs in the coulees, camping and crafting her heart away.